Rachel Carson College Faculty Fellows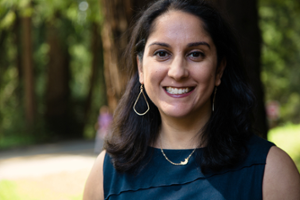 Sikina Jinnah is Rachel Carson College's new faculty chair!
The Chair of the Faculty is an Academic Senate member, other than the Provost, who is elected by the college Faculty to serve a two year term, and will serve as a member of the Executive Committee.
Dr. Jinnah is an Associate Professor in the Politics Department, an affiliated faculty member in the Environmental Studies Department, and a 2017 Andrew Carnegie Fellow. Her research focuses on the shifting locations of power and influence in global environmental governance, and in particular the role of transnational actors in environmental decision-making. Her most recent projects examine how key norms in global climate politics shape power relations, the role of U.S. preferential trade agreements in shaping environmental policy in trading partner nations, and the politics of climate engineering governance. 
Title

Teaching Professor (Senate Faculty) Emeritus

Division Humanities Division
Department

Humanities Division
Writing Program

Phone
Email
Fax
Website
Office Location
Office Hours N/A
Mail Stop Cowell Academic Services
Mailing Address

1156 High Street
Santa Cruz CA 95064

Courses Cowell 80A, ELWR-sat and unsat, & 80B; Writing 20, 21, and 23; Writing 2; Writing 106; Writing 109; Writing 161; Writing 163; Writing 203
Summary of Expertise
Modern European literary, artistic, intellectual, and political movements (especially of France, Italy, and Spain); poetry of Ezra Pound; Provencal; Chinese poetry and philosophy; translation; argument in popular culture; the rhetoric of sports; contemporary France and Italy; composition pedagogy.
Research Interests
Modernism; translation; poetry of Ezra Pound; field work on current French and Italian cultural issues; multilingual pedagogy
Biography, Education and Training
Ph.D., UC Berkeley (Comparative Literature: British & American Modernism, French & Chinese Medievalism)
Teaching Interests
Public speaking; argument in popular culture; medical and mental health, including addiction and recovery; the rhetoric of sports; contemporary France and Italy; courses for ELWR-unsatisfied and ESL, L2, Generation 1.5, and international students.