Rachel Carson College Faculty Fellows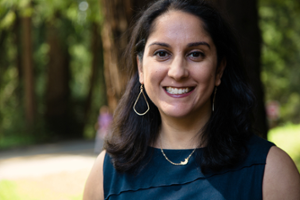 Sikina Jinnah is Rachel Carson College's new faculty chair!
The Chair of the Faculty is an Academic Senate member, other than the Provost, who is elected by the college Faculty to serve a two year term, and will serve as a member of the Executive Committee.
Dr. Jinnah is an Associate Professor in the Politics Department, an affiliated faculty member in the Environmental Studies Department, and a 2017 Andrew Carnegie Fellow. Her research focuses on the shifting locations of power and influence in global environmental governance, and in particular the role of transnational actors in environmental decision-making. Her most recent projects examine how key norms in global climate politics shape power relations, the role of U.S. preferential trade agreements in shaping environmental policy in trading partner nations, and the politics of climate engineering governance. 
Title

Professor Emeritus
Professor of Sociology and Legal Studies Emeritus

Division Social Sciences Division
Department
Affiliations Community Studies Program, Legal Studies
Phone
Email
Fax
Office Location
Office Hours By appointment; contact by e-mail
Mail Stop College Eight Faculty Services
Mailing Address

1156 High Street
Santa Cruz CA 95064

Faculty Areas of Expertise

Drug Abuse, Drug Addiction, Drug Policy, Law and Policy, Social Justice

Courses SOCY 122: Sociology of Law; SOCY 127: Drugs and Society; SOCY 202: Contemporary Sociological Theory; SOCY 246: Class, Culture, Movements; SOCY 1: Introduction to Sociology
Research Interests
Law, crime, and social justice; drugs in society; political sociology.
Biography, Education and Training
B.S., Babson College
M.A., San Francisco State University
Ph.D., University of California, Santa Barbara
Selected Publications
"Crack in America: Demon Drugs and Social Justice," with H.G. Levine et al (University of California Press, 1997)
"Cocaine Changes: The Experience of Using and Quitting," with D. Waldorf and S. Murphy (Temple University Press, 1991)
"American States of Mind: Political Beliefs and Behavior" (Yale University Press, 1987)
"The War on Drugs" Oxford Encyclopedia on American Social History (Oxford University Press, 2012) with H.G. Levine
"Does Cannabis Cause Poverty, Too? Beyond the Malevolence Paradigm," Addiction 106 (2011)
"Medical Marijuana Patients: Population Characteristics from Nine California Clinics," Journal of Psychoactive Drugs 43/2 (2011), with H. Nunberg, T. Heddleston, F. Lanthier
"Signs and Shapes of a Culture of Tolerance: Ethnographic Impressions from Amsterdam," Sustain: Journal of Environmental and Sustainability Issues 21 (2009)
"Cannabis Policies and User Practices: Market Separation, Price, Potency, and Accessibility in Amsterdam and San Francisco," International Journal of Drug Policy 20 (2009)
"Policing Pleasure: Food Drugs, and the Politics of Ingestion," Gastronomica: The Journal of Food and Culture 7/3 (2007)
"5 Myths About That Demon Crack: The Supreme Court's Sentencing Problem." Washington Post, October 14, 2007
"Addition as Accomplishment: The Discursive Construction of Disease," Addiction Research and Theory 13 (2005)
"Crack in the Rearview Mirror: Deconstructing Drug War Mythology," Social Justice 31 (2004) with H.G. Levine
"The Limited Relevance of Drug Policy: Cannabis in Amsterdam and San Francisco," American Journal of Public Health 94 (2004), with P. Cohen and H. Kaal
"Cannabis Control: Cost Outweigh Benefits," British Medical Journal 324 (2002)
"An 11-Year Follow Up of a Network of Cocaine Users, "British Journal of Addiction 84, (1918), with S. Murphy and D. Waldorf
"Social Organization and Differential Association: A Longitudinal Study of Violent Offenders," Crime and Delinquency 34 (1988, with J. Fagan
"The Social Construction of an Alcohol Problem: The Case of Mothers Against Drunk Drivers and Social Control in the 1980's." Theory and Society 17 (1988)
"Culture, Cognition, and Disinhibition: Sexuality and Alcohol in the Age of AIDS," Contemporary Drug Problems 14 (1987), with B. C. Leigh
"Causality, Context, and Contingency: Relationships Between Drug Abuse and Violent Delinquency," Contemporary Drug Problems, 12 (1985), with J. Watters and J. Fagan
"Unemployment and Economic Crisis," Berkeley Journal of Sociology 28 (1983)
"On the Cultural Domestication of Intoxicants," in Intoxication and Society: Problematic Pleasures of Drugs and Alcohol, J. Herring, D. Weinberg, P. Withington, eds. (London: Palgrave McMillan, 2012)
"Cannabis in Cultural and Legal Limbo: Criminalisation, Legalisation, and the Mixed Blessing of Medicalisation in the USA," in The Drug Effect: Health, Crime and Society, S. Fraser and D. Moore, eds. (Cambridge University Press, 2011)
"Law, Culture, and Cannabis: Comparing Use Patterns in Amsterdam and San Francisco," in Pot Politics: Marijuana and the Costs of Prohibition, M. Earleywine, ed., (Oxford University Press, 2007), with P. Cohen
"Twelve-Step Movements and Advanced Capitalist Culture: On the Politics of Self Control in Postmodernity," in Social Movements and Cultural Politics, M. Darnovsky, B. Epstein, and R. Flacks, eds. (Philadelphia, PA: Temple University Press, 1995)
"From Prohibition to Regulation," in Confronting Drug Policy: Illicit Drugs in a Free Society, R. Bayer and G. Oppenheimer, eds. (Cambridge University Press, 1993)