Rachel Carson College Faculty Fellows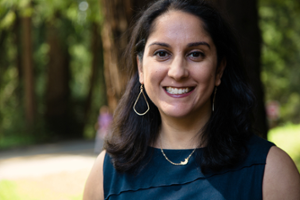 Sikina Jinnah is Rachel Carson College's new faculty chair!
The Chair of the Faculty is an Academic Senate member, other than the Provost, who is elected by the college Faculty to serve a two year term, and will serve as a member of the Executive Committee.
Dr. Jinnah is an Associate Professor in the Politics Department, an affiliated faculty member in the Environmental Studies Department, and a 2017 Andrew Carnegie Fellow. Her research focuses on the shifting locations of power and influence in global environmental governance, and in particular the role of transnational actors in environmental decision-making. Her most recent projects examine how key norms in global climate politics shape power relations, the role of U.S. preferential trade agreements in shaping environmental policy in trading partner nations, and the politics of climate engineering governance. 
Title
Division Baskin School of Engineering
Department

Electrical and Computer Engineering Department

Phone
Email
Website
Office Location

Jack Baskin Engineering Building, N/A

Baskin Engineering, Room 253 C

Office Hours By Appointment
Mail Stop SOE2
Mailing Address

1156 High Street
Santa Cruz CA 95064
Research Interests
Our current research interests are in the area of CMOS Mixed Signal integrated circuit and microsystem design particularly those systems involving optics and optoelectronics.

Projects include:

Terahertz Oscillators using Metamaterials
Low phase noise, fast acquisition, clock and data recovery circuits
High linearity blocker immune Low Noise RF amplifier
High Bandwidth Data Transmission over Plastic Optical Fiber
High Speed Analog to Digital converter
Next generation Optical data storage systems
Low phase noise integrated oscillators
High-Speed Low Power VLSI clock distribution
Sensor interfaces for data array sensing and processing
Integrated Circuits for Energy Scavenging
Honors, Awards and Grants
Best Paper Award 21st International Conference on VLSI Design, 4th-8th January, 2008

UCSC Teaching Excellence Award 2006

R&D 100 Award for one of the top 100 R&D Products of 1995
Teaching Interests
Analog Integrated circuit design, RF integrated circuit design, Electronic circuits, Optical Fiber Transmission Systems, History and overview of Electronics.