Rachel Carson College Faculty Fellows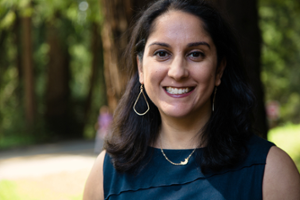 Sikina Jinnah is Rachel Carson College's new faculty chair!
The Chair of the Faculty is an Academic Senate member, other than the Provost, who is elected by the college Faculty to serve a two year term, and will serve as a member of the Executive Committee.
Dr. Jinnah is an Associate Professor in the Politics Department, an affiliated faculty member in the Environmental Studies Department, and a 2017 Andrew Carnegie Fellow. Her research focuses on the shifting locations of power and influence in global environmental governance, and in particular the role of transnational actors in environmental decision-making. Her most recent projects examine how key norms in global climate politics shape power relations, the role of U.S. preferential trade agreements in shaping environmental policy in trading partner nations, and the politics of climate engineering governance. 
Title
Division Humanities Division
Department
Affiliations Latin American & Latino Studies, Psychology Department, Biomolecular Engineering, Research Center for the Americas
Phone
Email
Website
Office Location
Mail Stop Cowell College
Mailing Address

1156 High St.
Santa Cruz CA 95064

Faculty Areas of Expertise

Philosophy, Philosophy of Science, Epistemology, Philosophy of Mind
Summary of Expertise
As a philosophy professor, I investigate the structure, dynamics, and functions of scientific theories and models. How do models about cognition and climate change influence technology, and how is that technology used? What is the historical and normative context of evolutionary and psychological theories, and how are these theories used, perhaps illegitimately, to draw conclusions about race, sex/gender, and intelligence? I have lectured and published on a wide variety of topics in philosophy of science as well as on science more generally.
Teaching Interests
Philosophy of Science, Philosophy of Biology (Genetics, Evolutionary Theory), Philosophy of Psychology and Consciousness Studies, Philosophy of Mathematics, Epistemology, Philosophy of Culture, Philosophy of History, Latin American Philosophy, Pragmatism, 20th Century Analytic/Continental Philosophy, Kant to Hegel.