UCSC Earth Week
2023 Theme: Education & Community
Earth Week Dates: April 17-22, 2023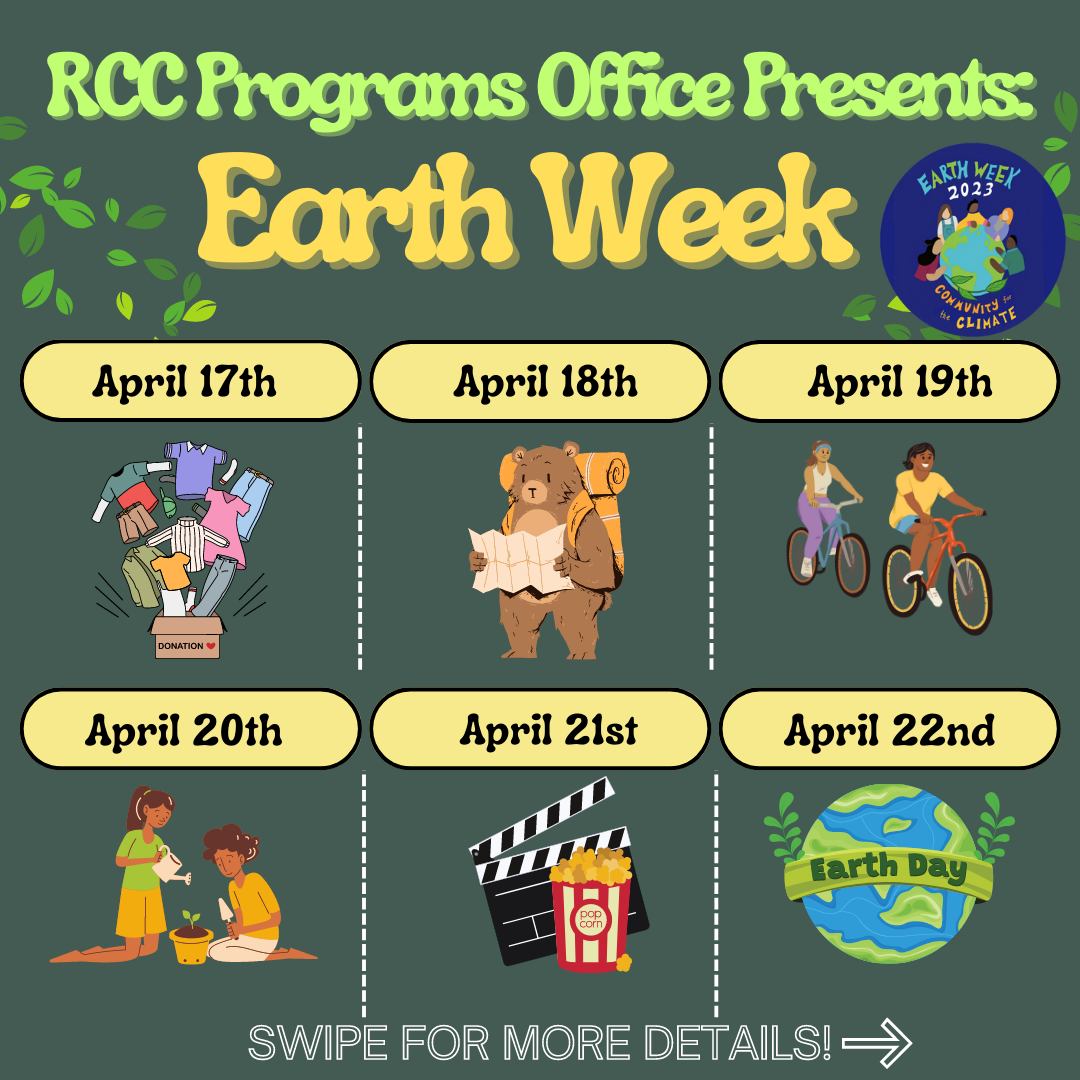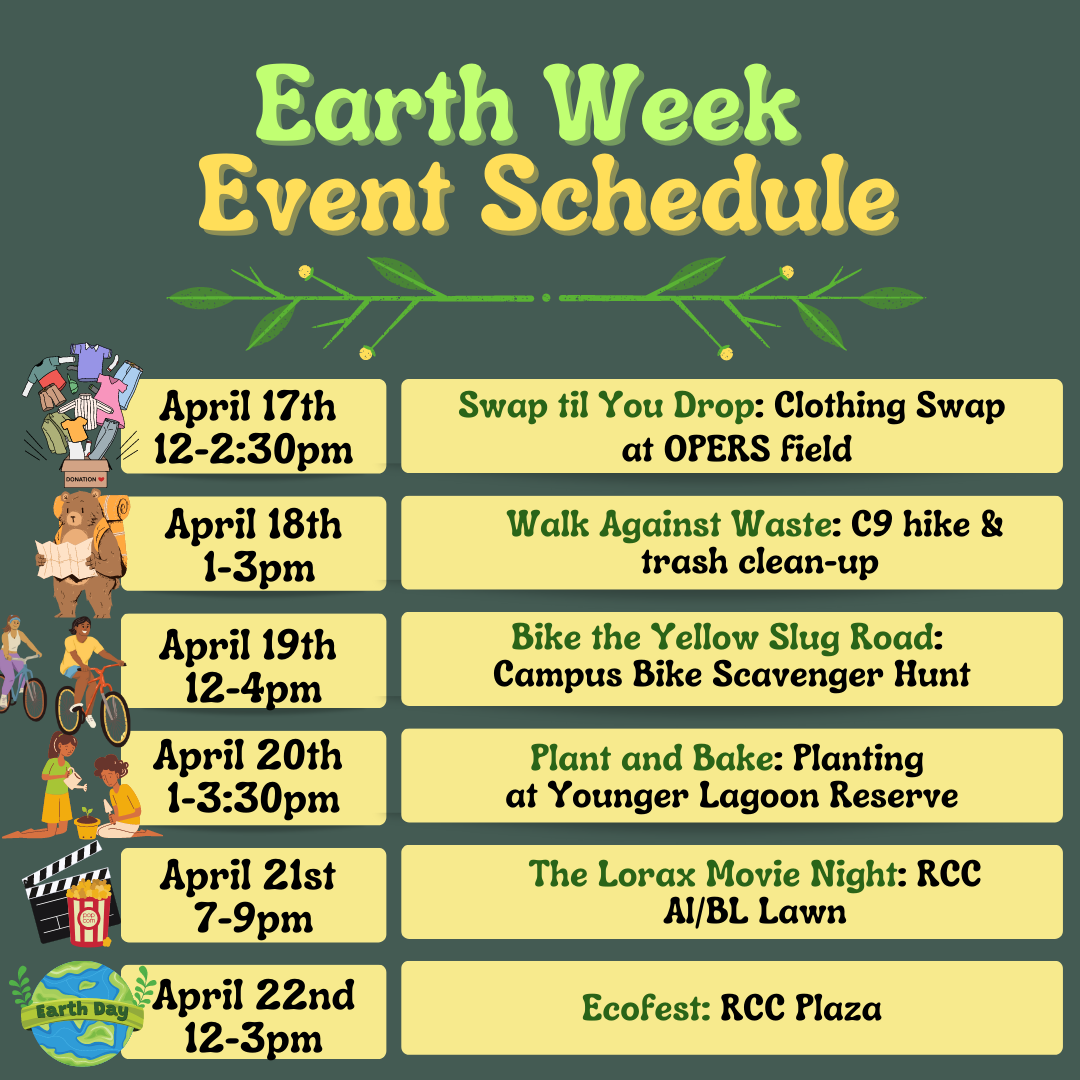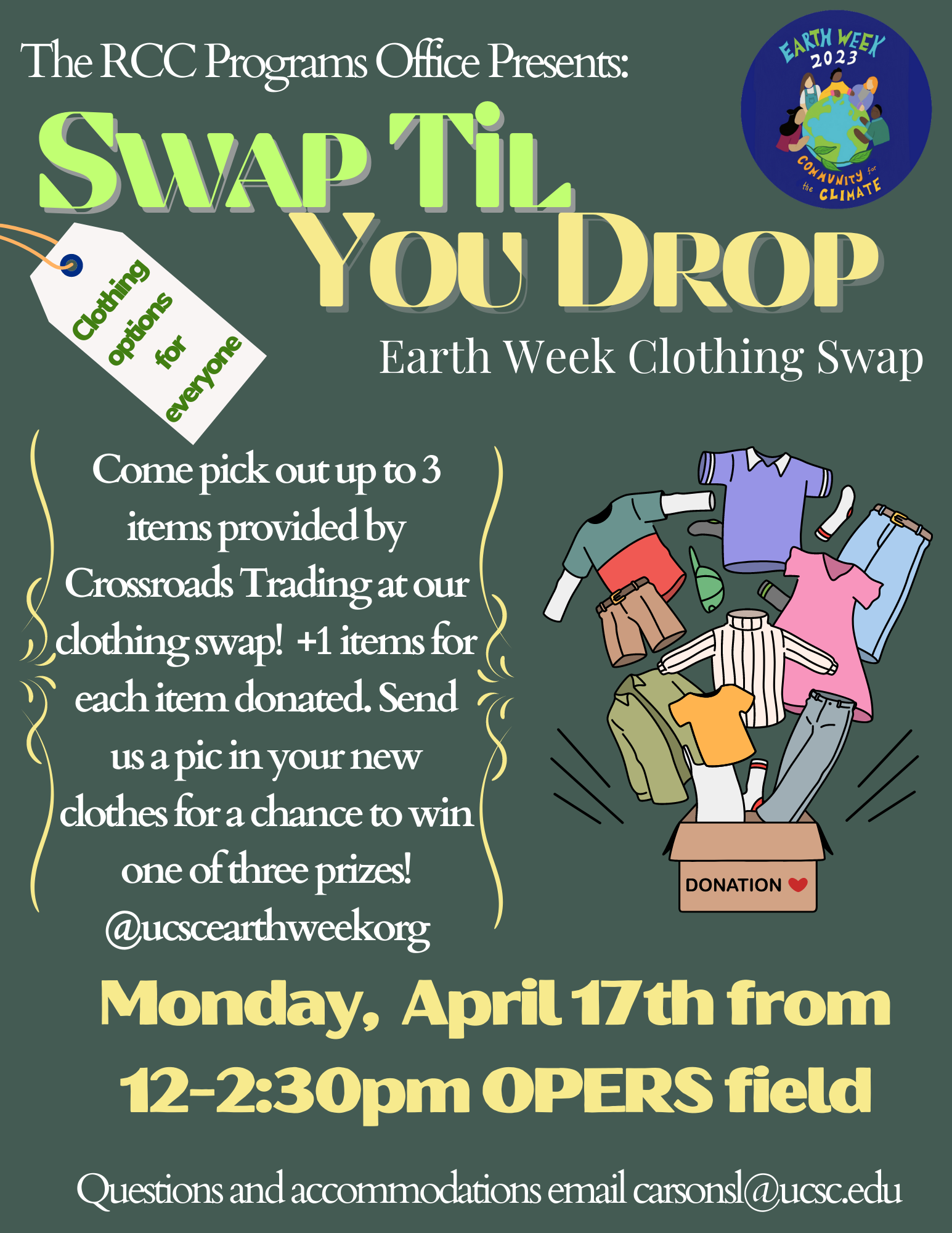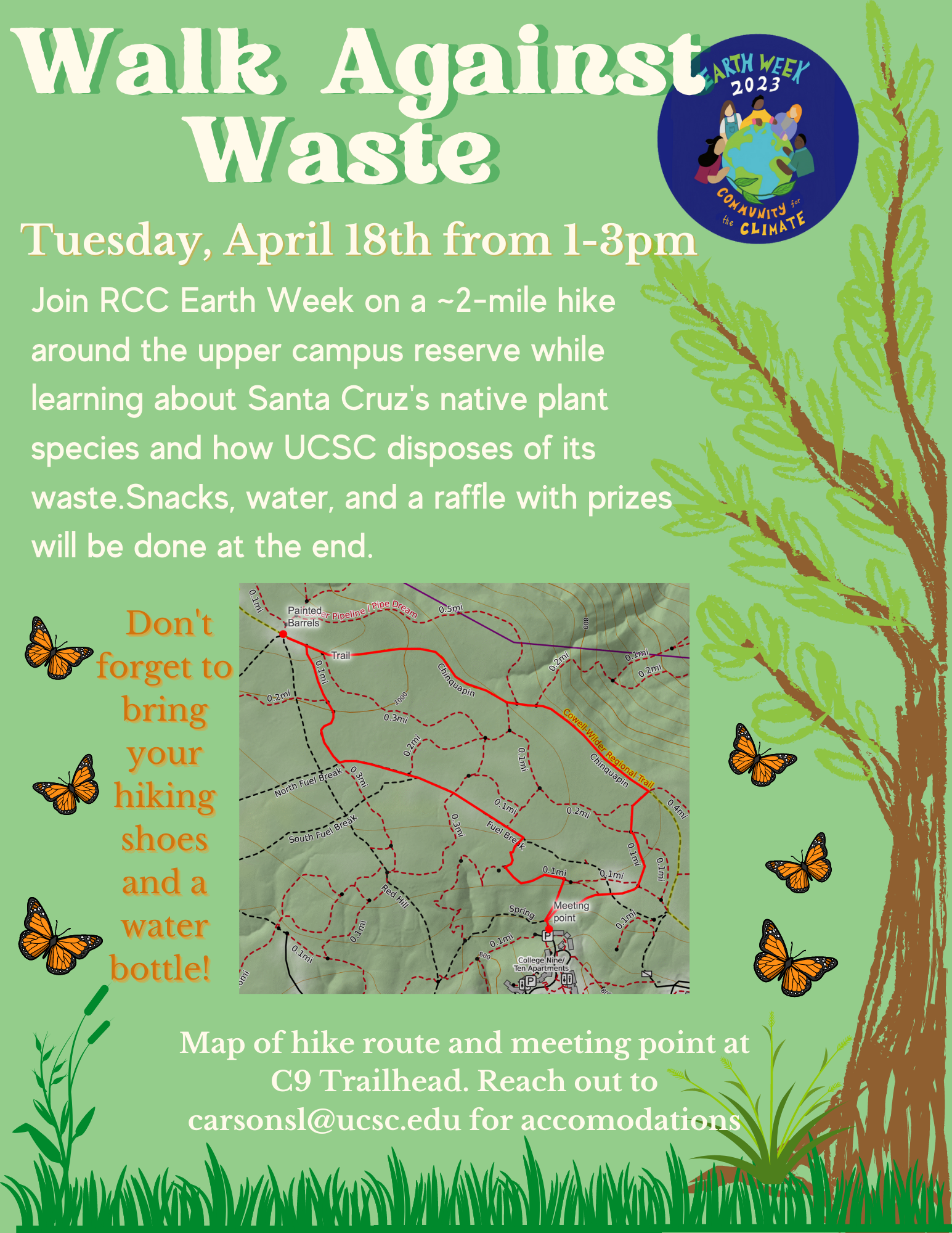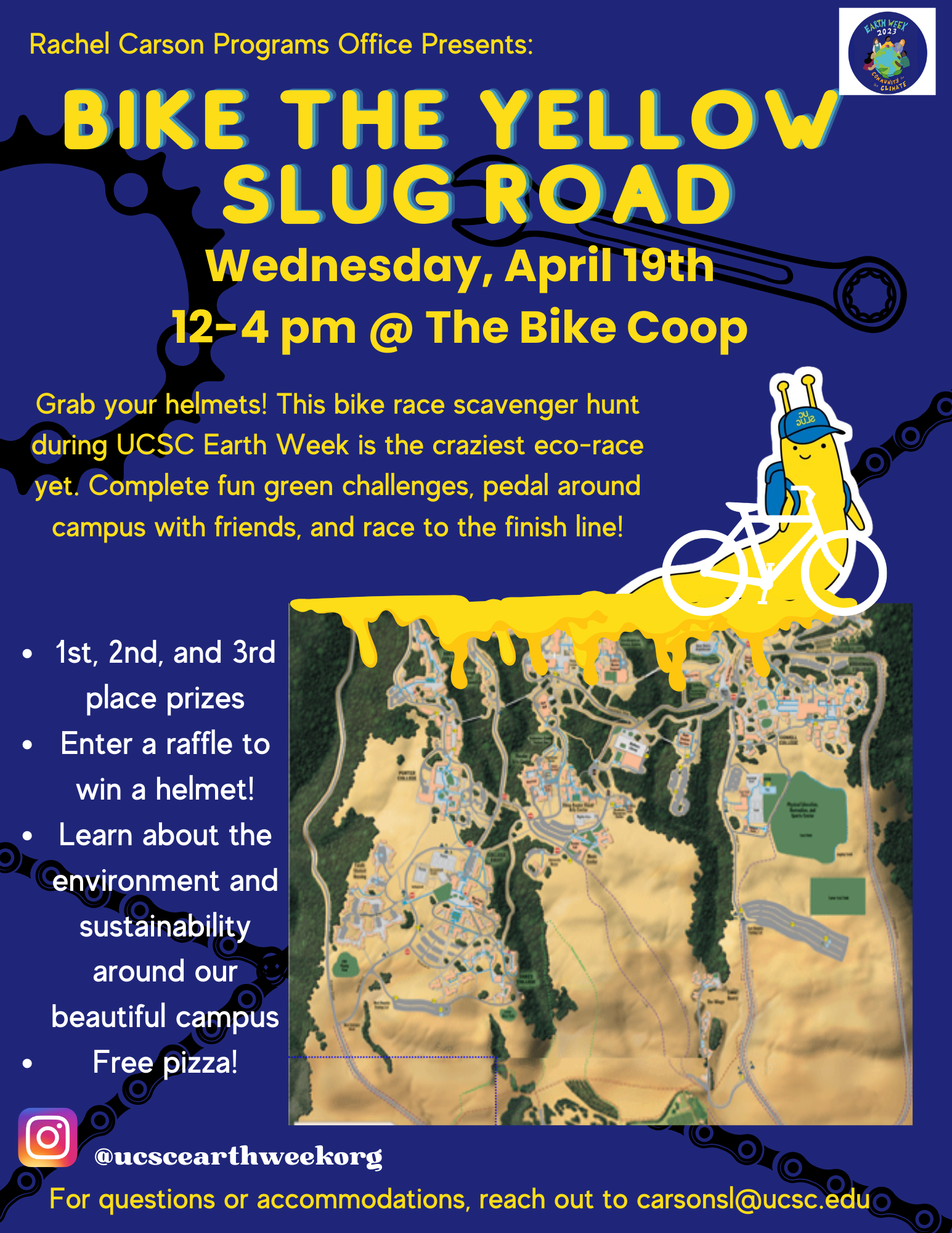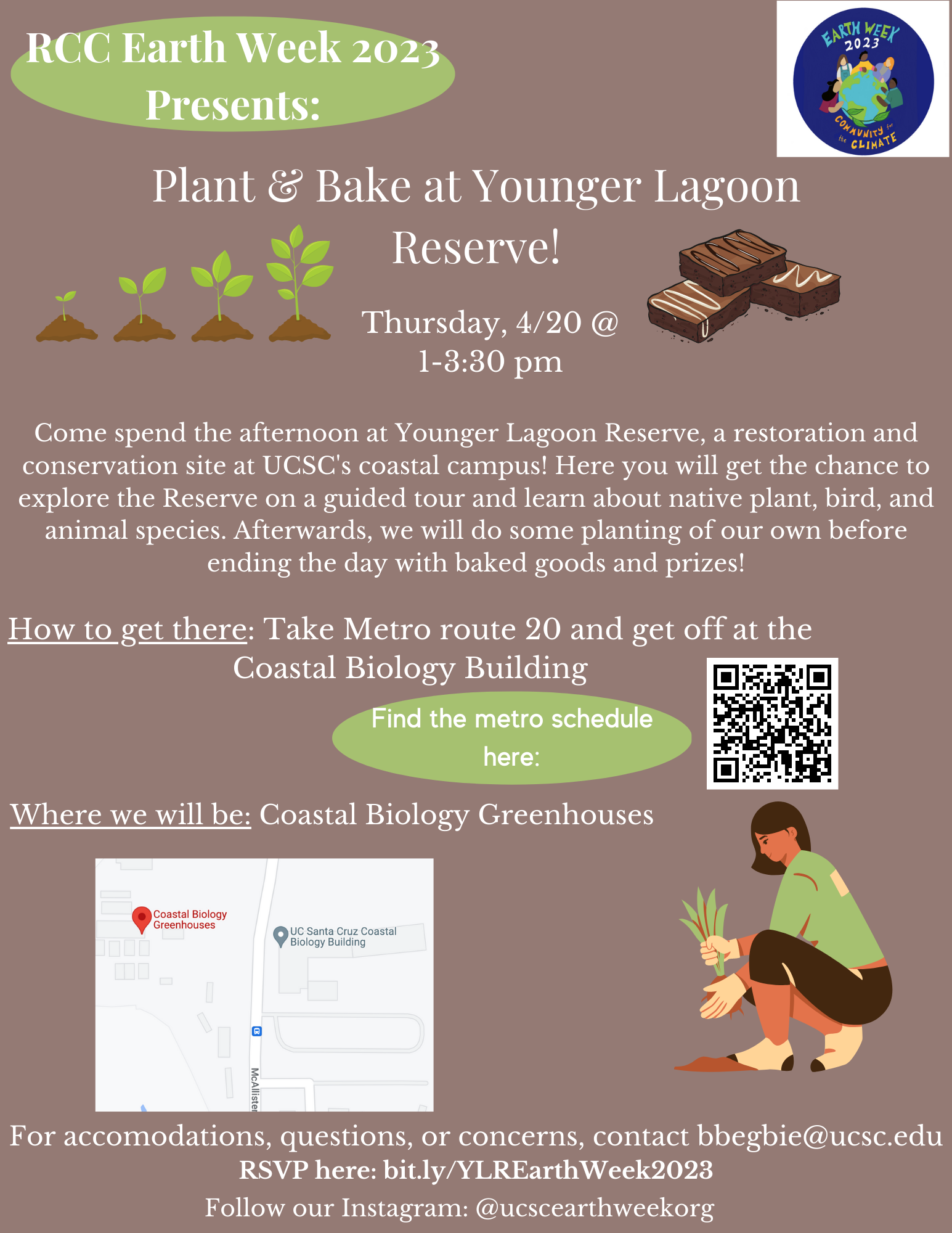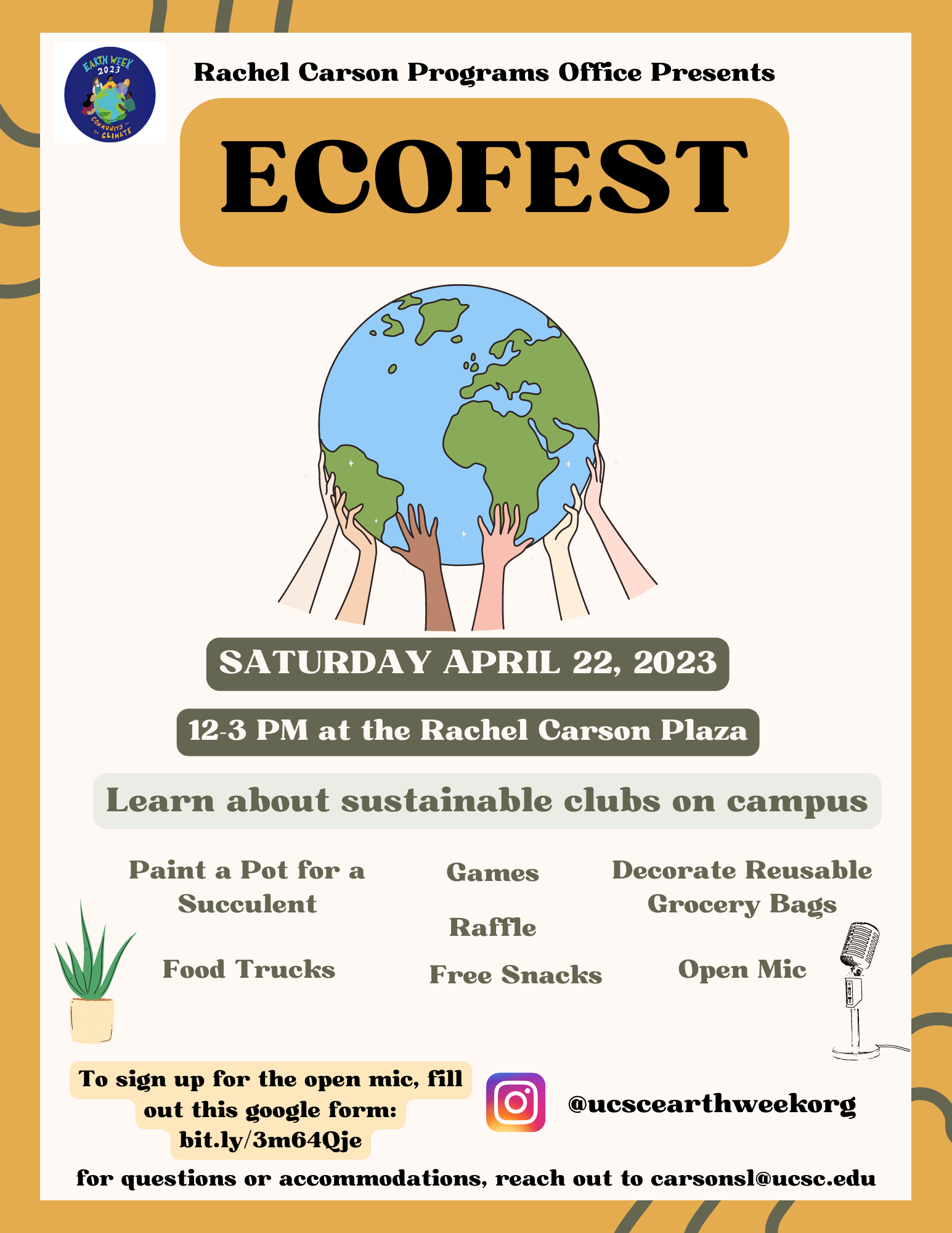 ---
Meet the Earth Week Interns 2022-23
CUIP Lead Environmental Programs Intern: Alice Voulfson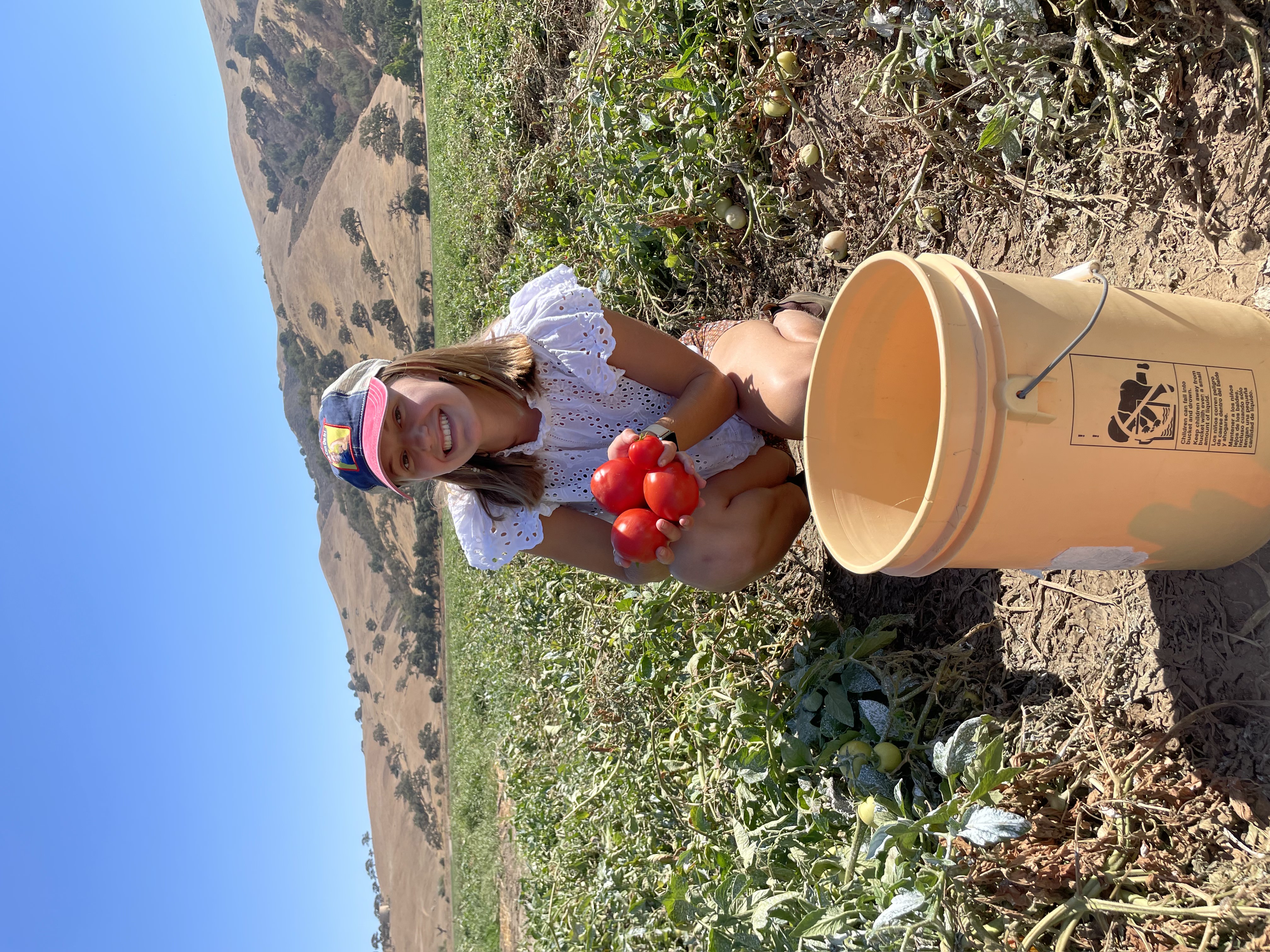 Hello! My name is Alice (she/her), and I'm a third-year Environmental Science major. I am the CUIP Earth Week Coordinator and am an Undergraduate Research Assistant in an Environmental Toxicology lab. I am passionate about the outdoors, animals, and traveling!
Earth Week Intern: Nisa Kielman-Ovetz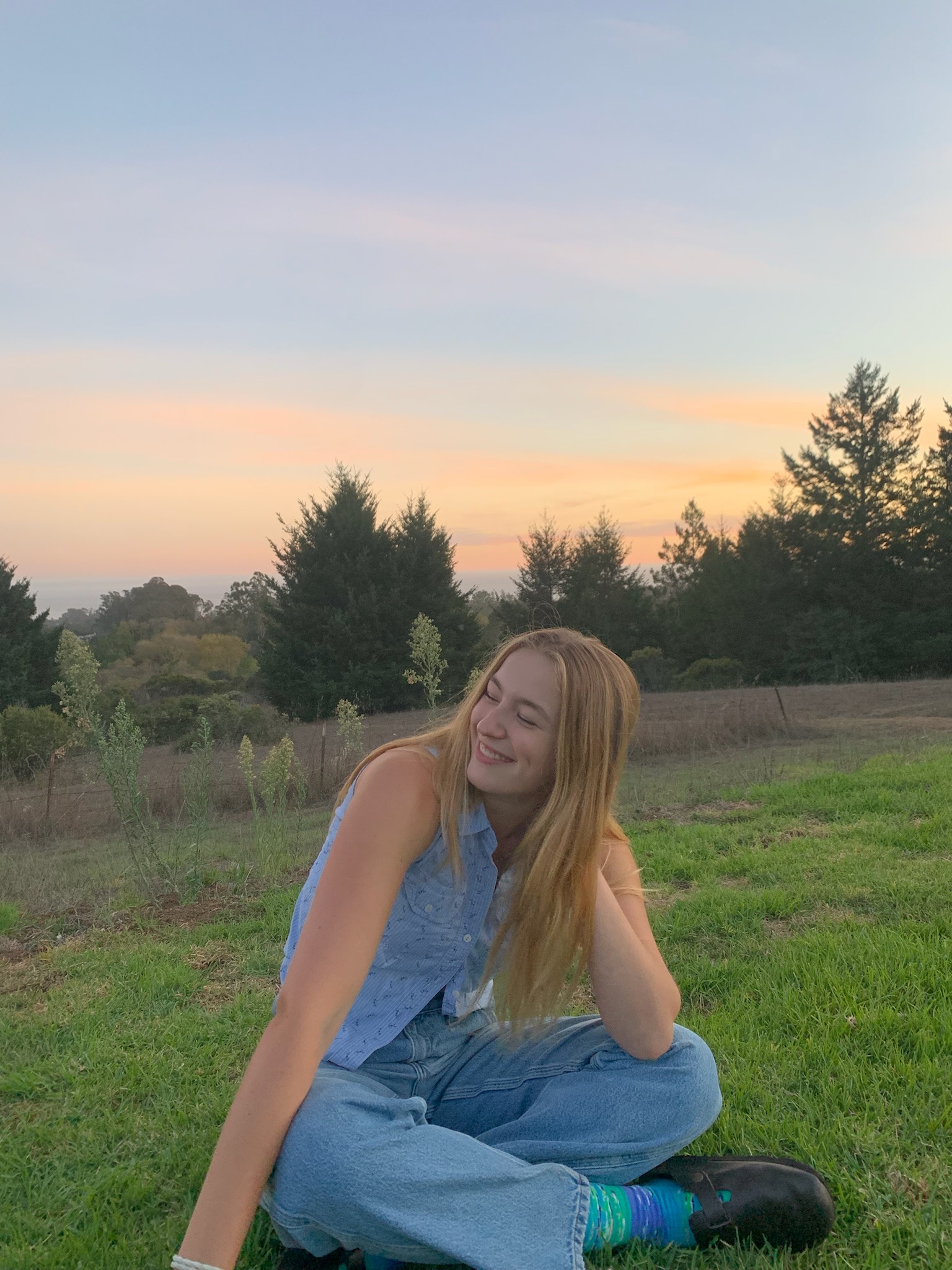 Hi! My name is Nisa Kielman-Ovetz and I'm a first year environmental studies major with a specific interest in policy. In my freetime I can be found exploring outside, reading with my cat, at the gym, or crocheting!
Earth Week Intern: David McCurdy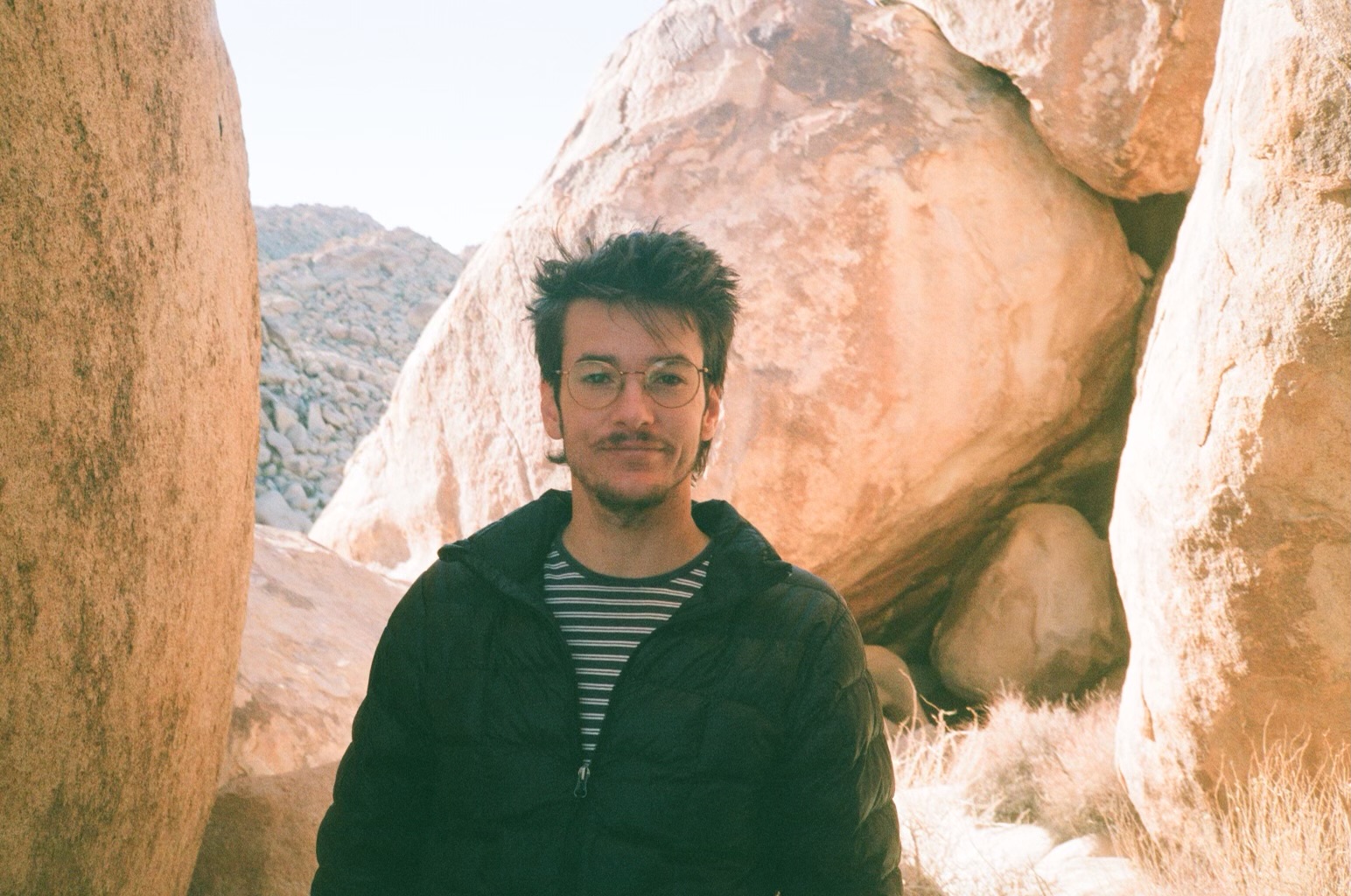 My name is David Mccurdy (He/Him), I am a third year environmental science major and I love to fix up bikes and sometimes even ride them!
Earth Week Intern: Braden Begbie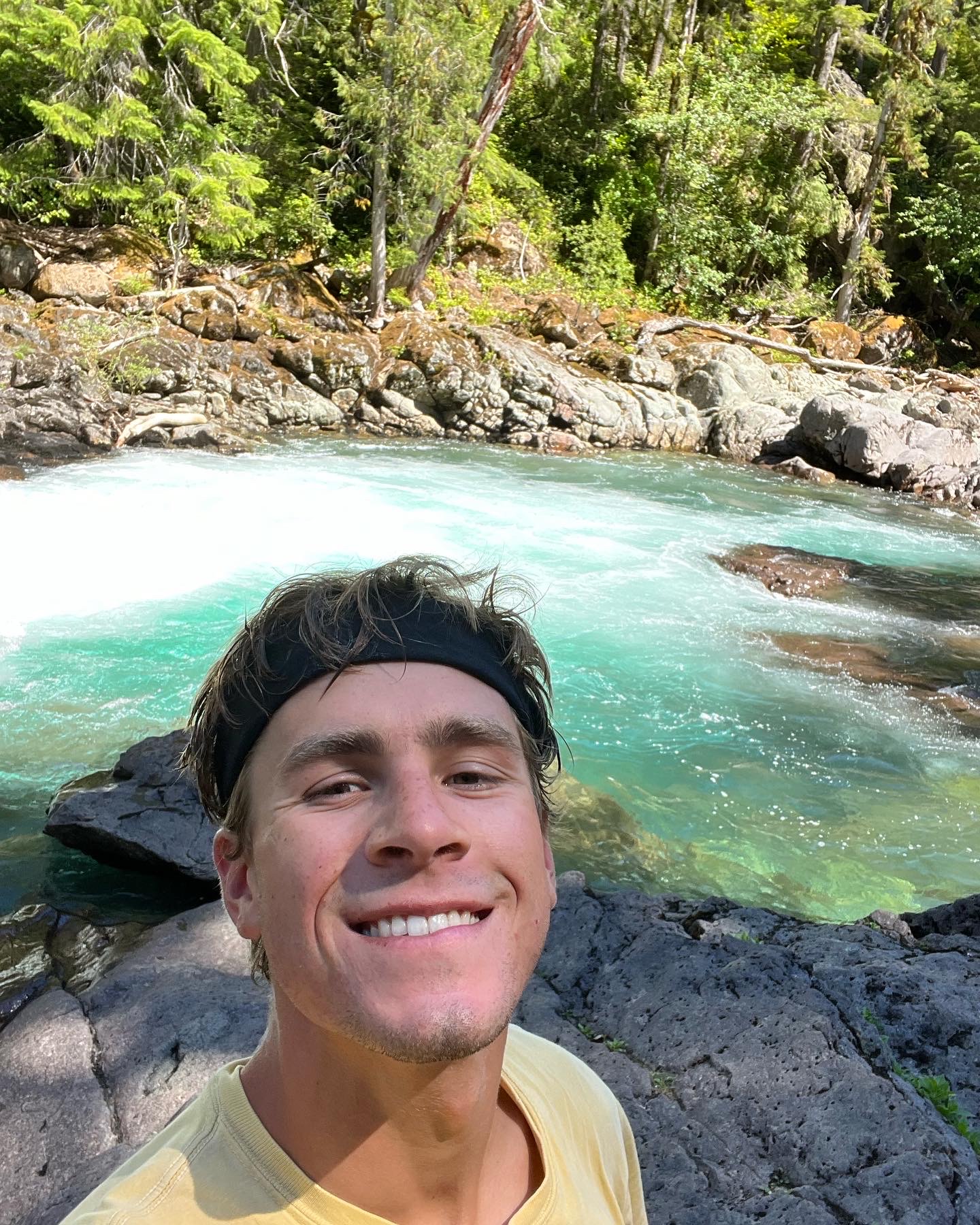 My name is Braden (He/Him), and I'm a third year environmental sciences student. When I'm not learning about the outdoors, I spend my free time outside surfing, hiking, and camping!
Earth Week Intern: Meghan Pugh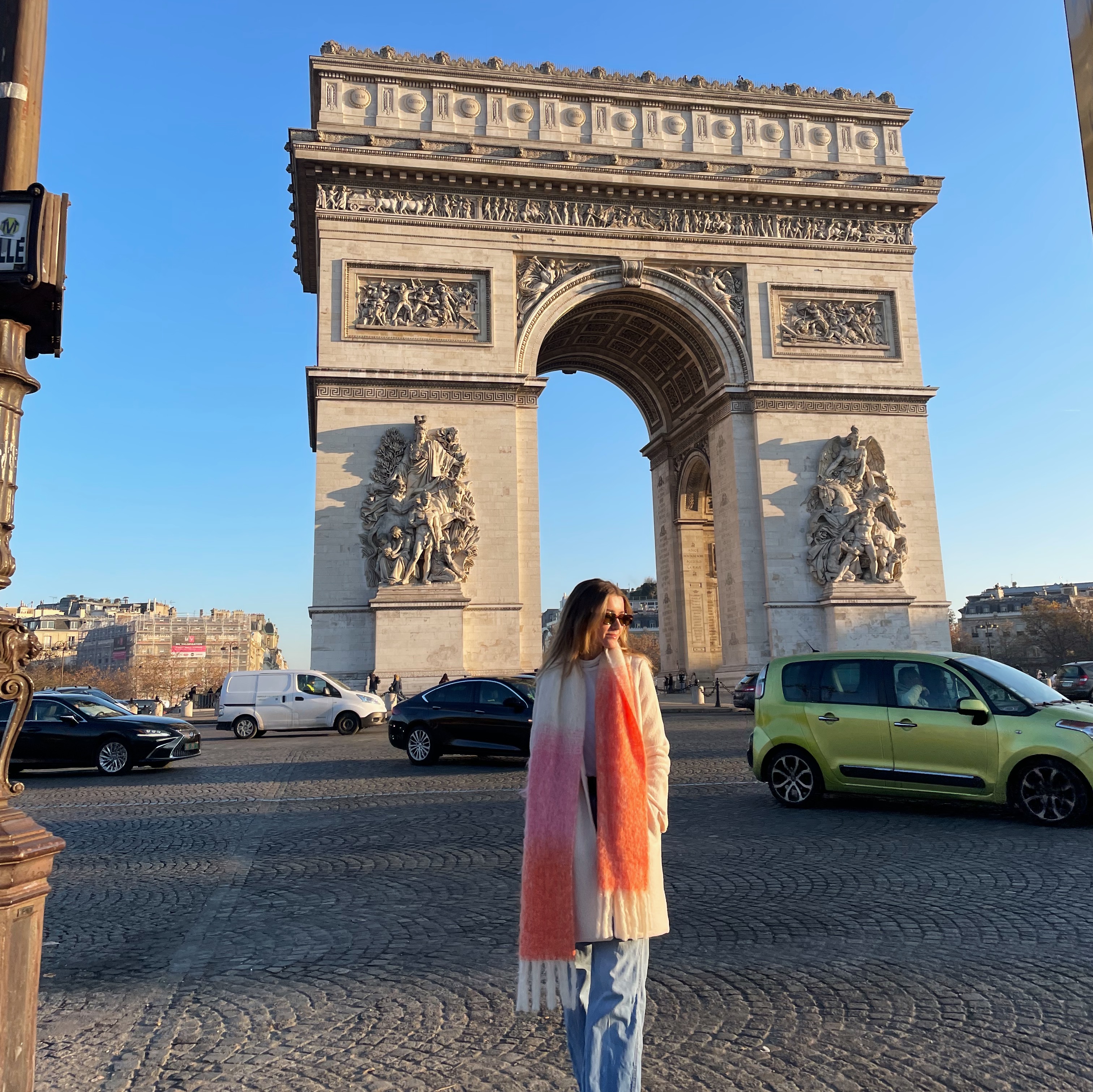 Hi! My name is Meghan Pugh, I'm a second-year Politics major, Legal Studies minor. I love baking, cooking, and hiking!
---
BIPOC students are strongly encouraged to apply 

Job Purpose
The Rachel Carson College Earth Week Internship Program seeks to connect all UCSC students to the RCC theme, Environment & Society. Interns develop student leadership skills by coordinating virtual events, educational programs, and online workshops that cover both social and environmental issues that pertain to the entire UCSC community.

Job Roles
-Coordinate Earth Week programs in conjunction with the RCC CUIP Intern and Rachel Carson College Program Coordinator
-Create themed programs for Earth Week
-Collaborate with campus environmental partners, faculty, and staff
-Ensure diverse viewpoints are shared in terms of racial and ethnic backgrounds, class differences, geographical positions, differing abilities, neurodivergency, et cetera

Requirements
-Undergraduate student at UCSC
-Enroll in 2-unit P/NP Independent Study Course each quarter
-2 quarter commitment
-Work up to 5 hours per week (schedule set based off of intern's availability and event staffing needs); this includes a weekly or biweekly meeting
-2 page Critical Reflection Paper (each quarter)


Perks
-Financial stipend
-Gain experience planning, coordinating, implementing, marketing, and assessing events
-Develop financial planning skills including grant writing, securing funding, managing a budget, etc.
-Gain professional communication skills including email, phone, and public speaking
-Develop leadership skills


Required Qualifications
-Strong oral, written, and interpersonal skills sufficient to interact with a diverse group of faculty, staff, and students
-Basic typing and computer skills
-Ability to work under pressure with multiple ongoing projects, varying deadlines, and numerous interruptions
-Experience working on social media

Preferred Qualifications:
-Experience with, and knowledge of sustainability issues
-Knowledge of basic design program, such as Canva

Application link is here