Sustainability Studies Minor Program
Rachel Carson College is the home of a Minor in Sustainability Studies, designed for students who want to work in the sustainability field, pursue green entrepreneurship and startups, and become agents of the change needed to protect the environment in an equitable and effective way. The Sustainability Studies minor offers a model for new college-based undergraduate curricula and pedagogies and emphasizes the central academic role of UCSC's college system on the campus. The minor is highly interdisciplinary, and open to all UCSC students.
Monthly Newsletter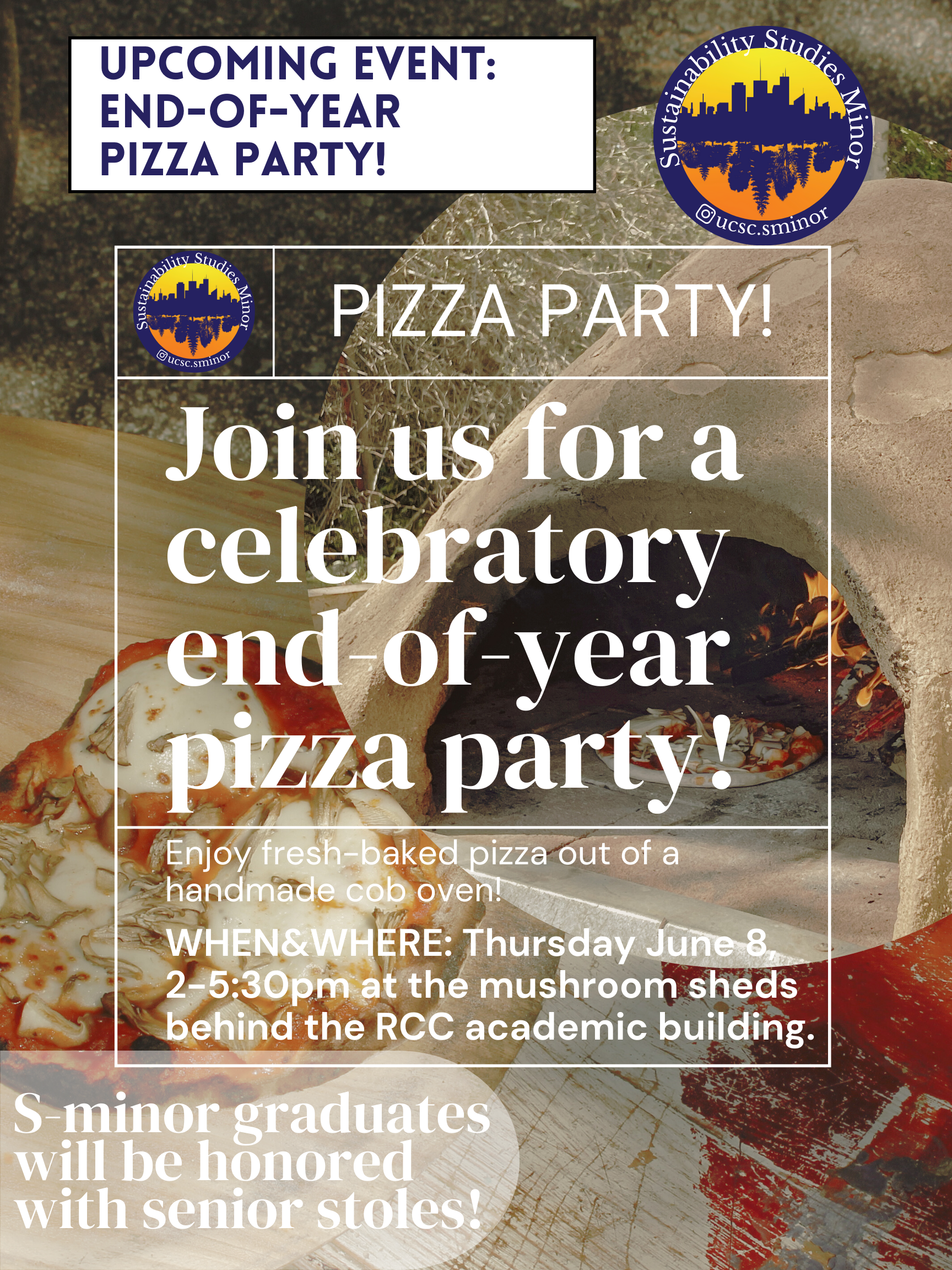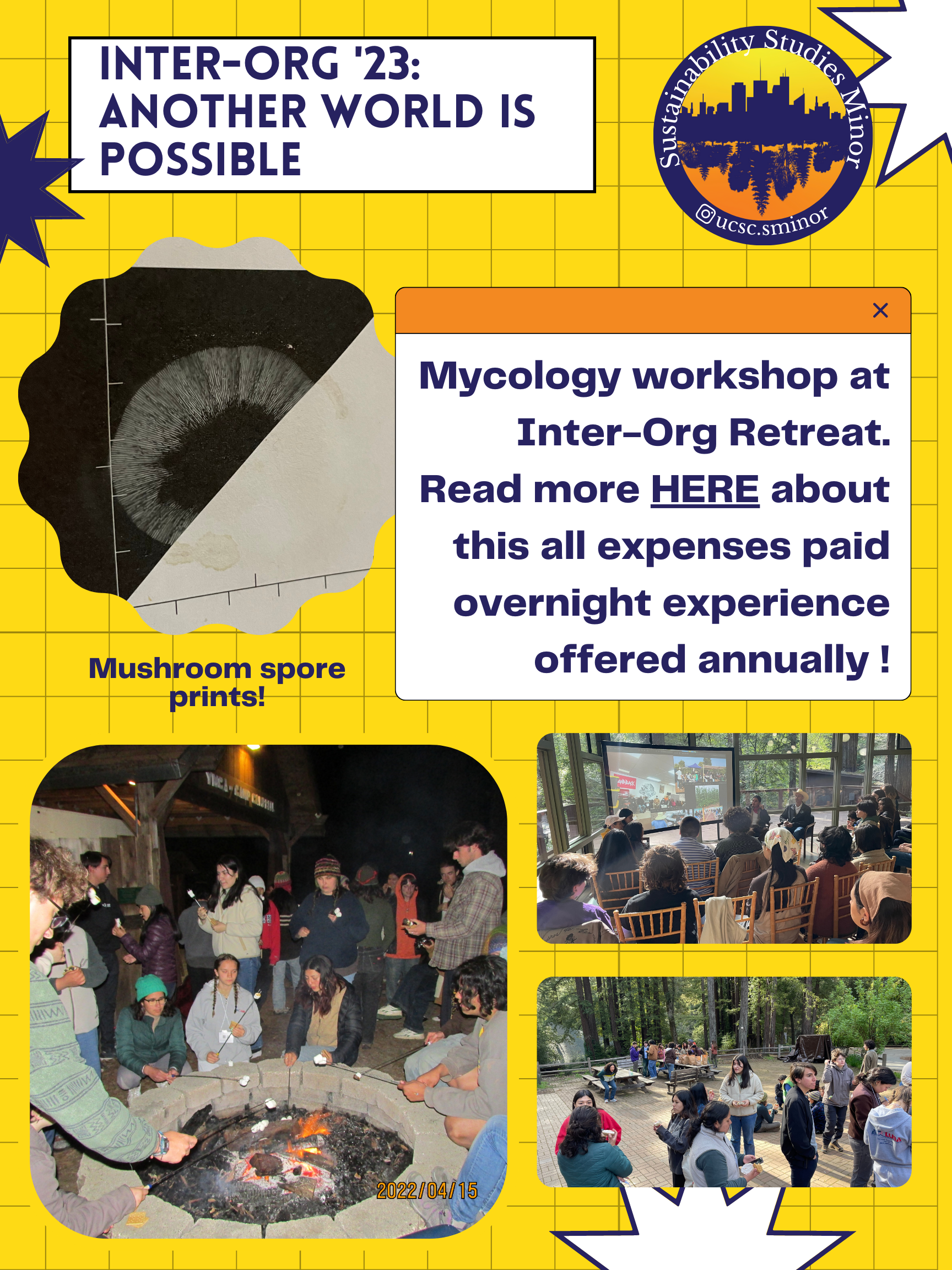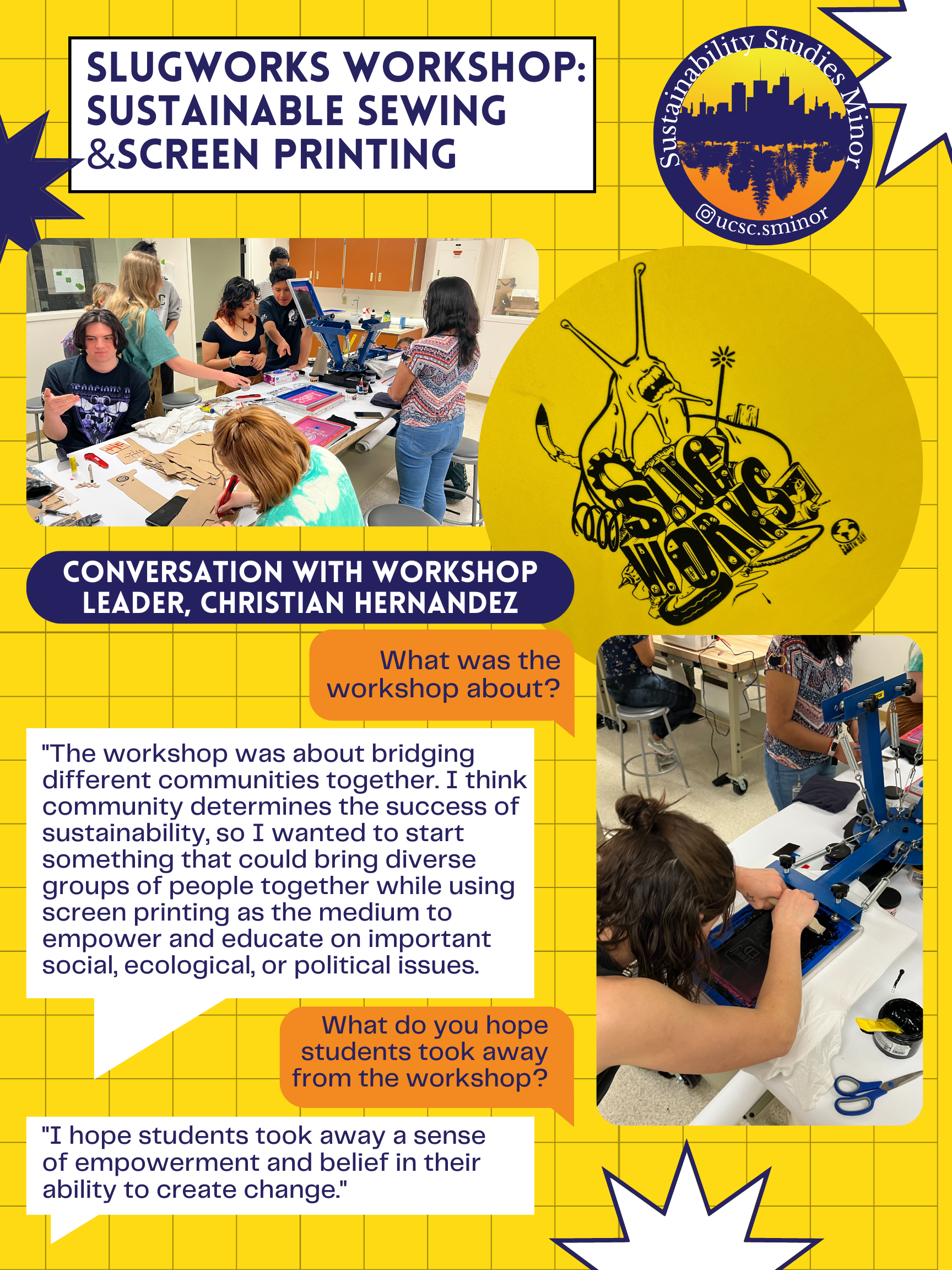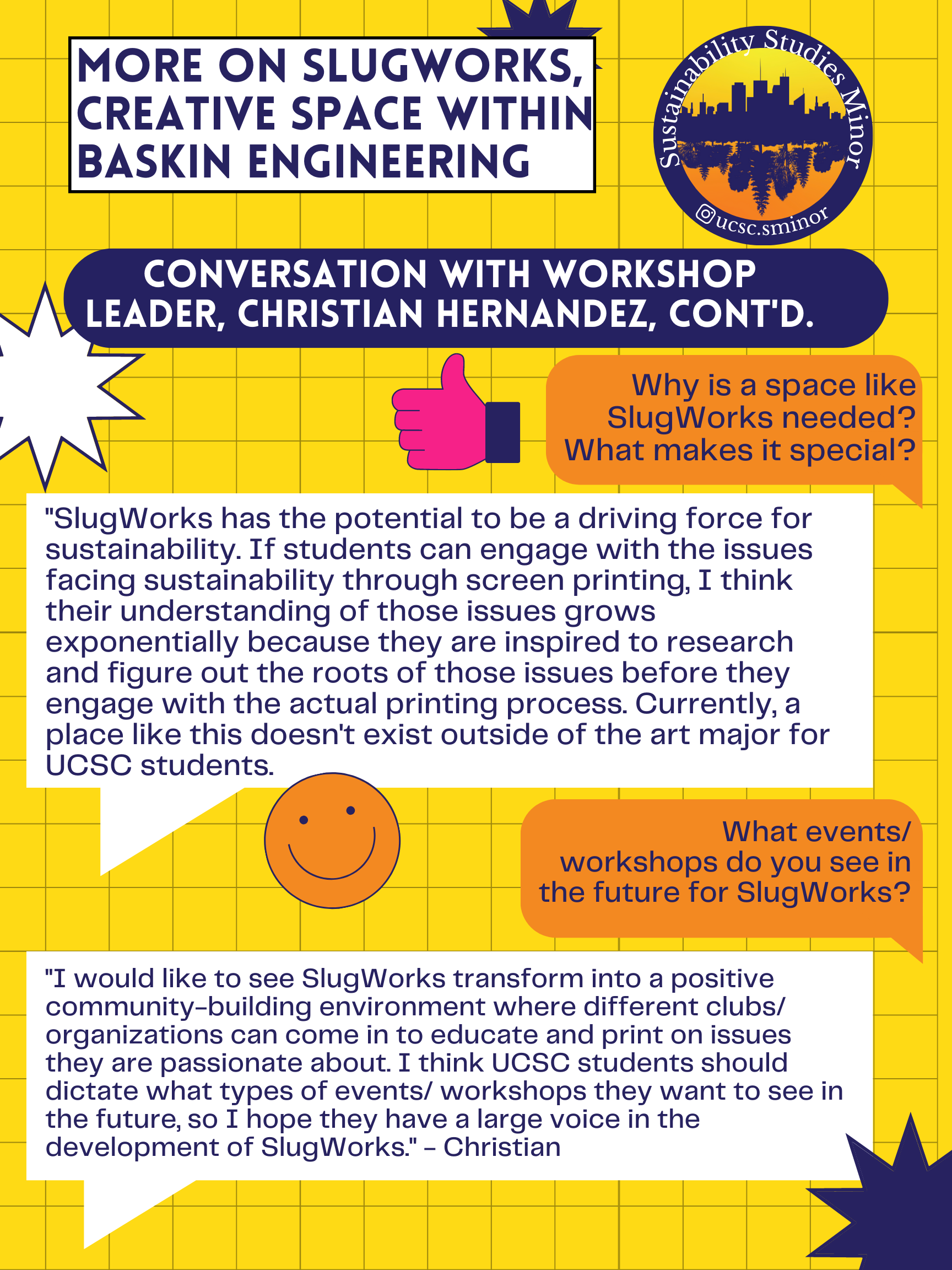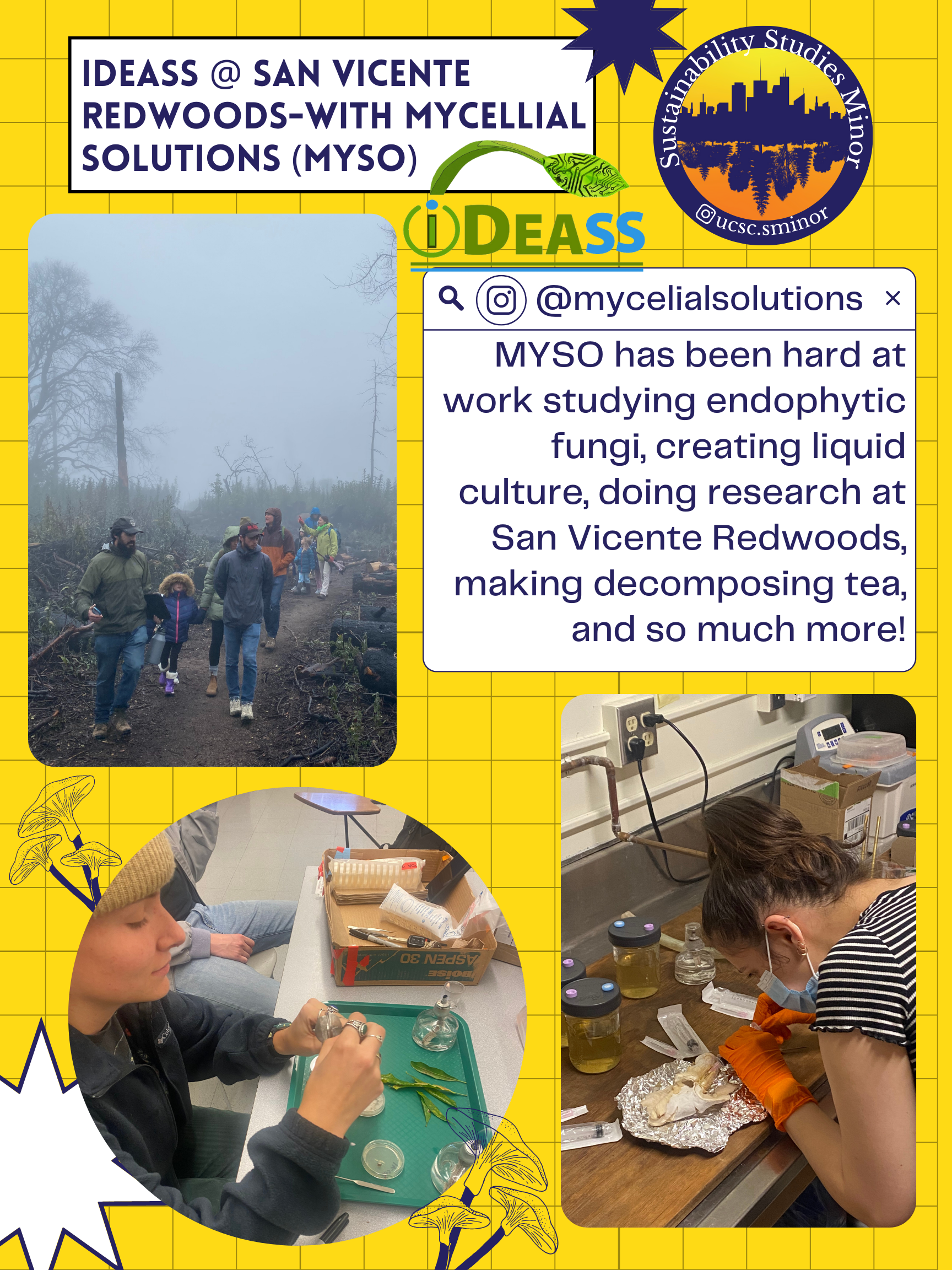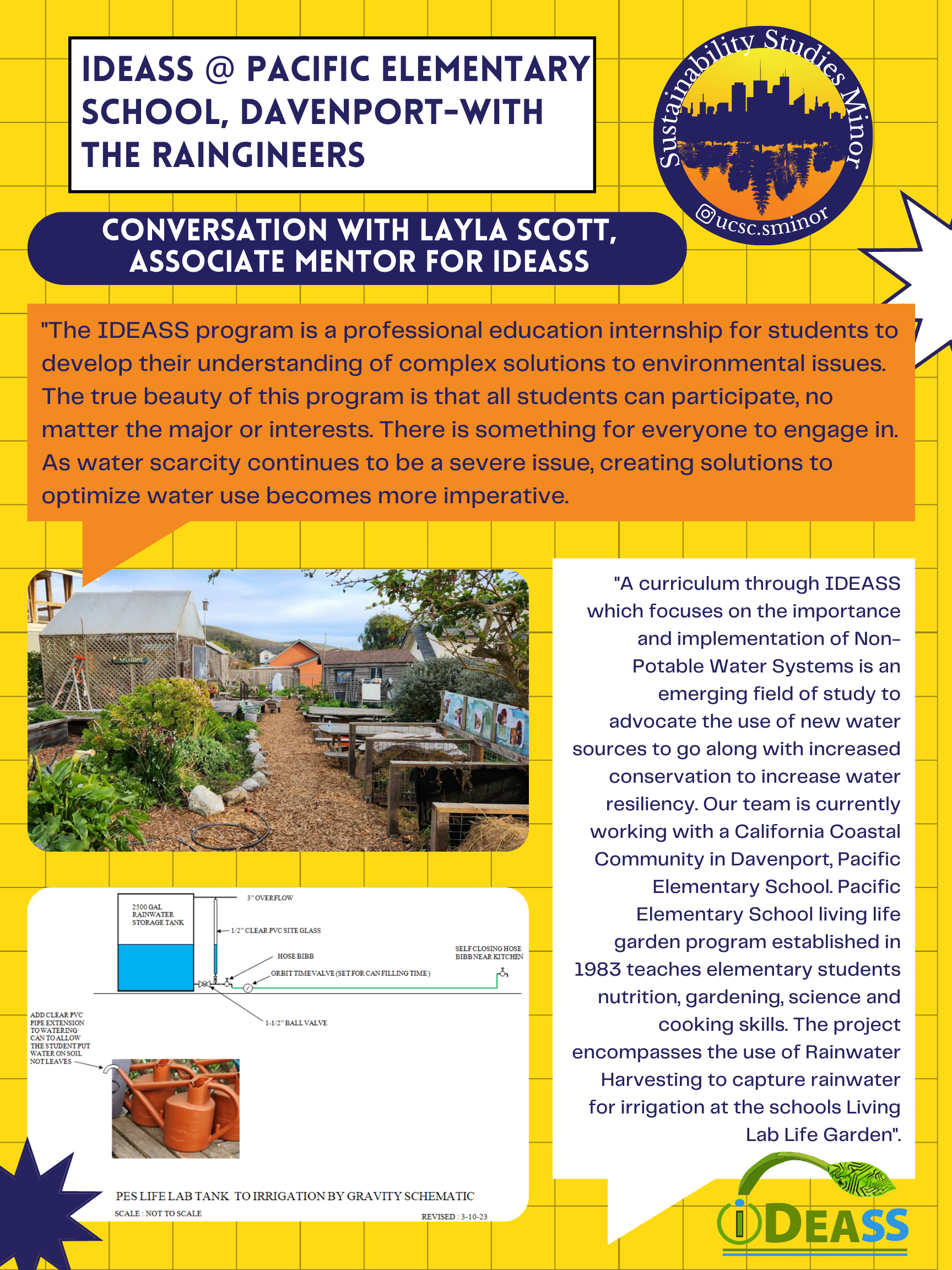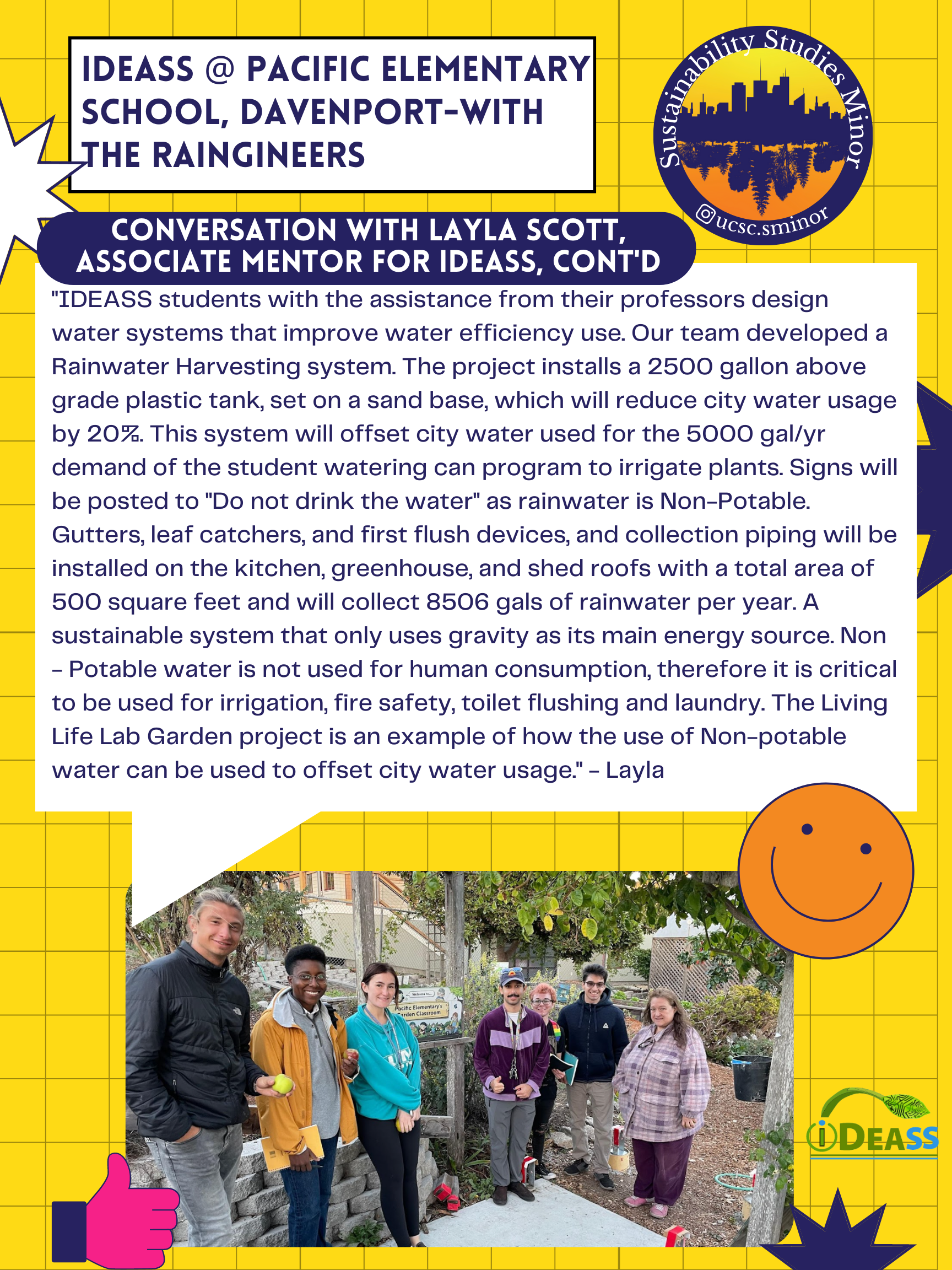 Who We Are
Sue Carter, Rachel Carson Provost, and Minor Adviser
Tamara Ball, Minor Adviser
Shraddha Waghela, College Academic Manager 
Gwen Parden, Sustainability Minor Media and Communications Coordinator Jr.
Location/Contact Information
The Sustainability Studies Office is located in the Rachel Carson College Academic Building, Room 114.
Front Desk Phone: (831) 459-2361.
Advising Email: sustainability_studies@ucsc.edu 
On the subject line add: Sustainability Studies Minor 
Ready to Declare?
Find out how here 
Making Appointments / Getting Your Questions Answered 
For additional questions, email us at sustainability_studies@ucsc.edu.When emailing, please leave your student ID, name, and year, and on the subject line add Sustainability Studies Minor.
Most of our advising is done through SlugSuccess and appoinments. Students who have more complex issues, or who find it difficult to make appoinments can also contact us via email.
To request an appointment: Make an appointment through SlugSucess
Please feel free to contact us at (ssminor@ucsc.edu) with the subject line: Sustainability Studies Minor
************************************************************************************
Academic Year Hours:
Monday – Friday
9:00 a.m. – 12:00 Noon & 1:00 p.m. - 5:00 p.m., excluding holidays
Find us on Social Media: 
We go live on ucsc.ssminor every Wednesday from 10:00 am-10:30 am to answer questions and to update you all on any changes in the minor: classes, curriculum, etc... 
Check out our most recent Instagram Live!
View this post on Instagram
Check out our most recent Reels!
View this post on Instagram