Earth Week Team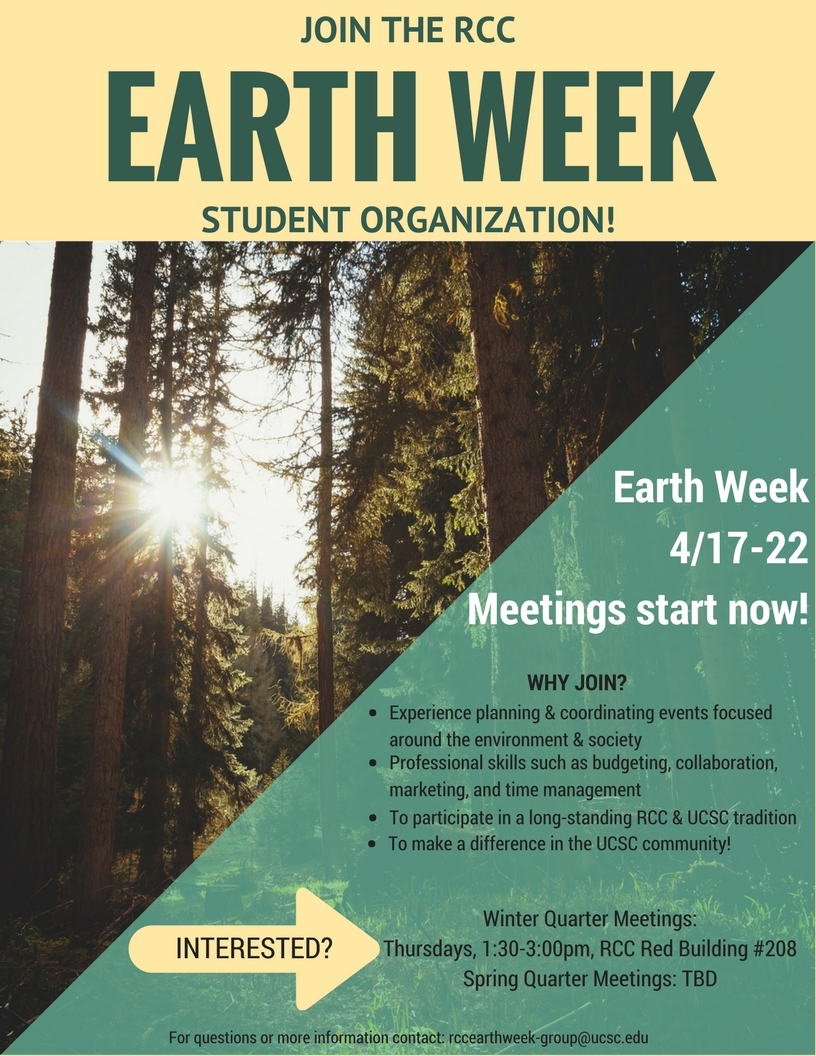 The Earth Week Team is a student group sponsored by Rachel Carson College. All UCSC students are welcome to join!
The purpose of this organization is to create a community of leadership and engagement of the college's theme of "Environment and Society" through experiential learning. Members will develop student leadership skills by coordination of events, programs, and workshops for the Rachel Carson and greater UCSC community.
This group meets weekly in the Winter and Spring quarters and their main focus is coordinating and planning events for the annual Earth Week, held in April each year. You can find out more about past and current Earth Week activities here.
Winter 2017 Meeting Time: Thursdays, 1:30-3:00pm, Rachel Carson Student Commons #208 (located in the Red Building in the Plaza)
In order to promote student ownership of sustainability inspired events, the group has developed a Guiding Document to run their organization by; it outlines purpose, membership requirements, leadership roles, and goals. 
If you would like more information about joining, meeting notes, etc. CONTACT US! rccearthweek-group@ucsc.edu
---
Interested in joining the group for elective credit?
Click Here for Earth Week Internship Application.
Applications are closed for 2017. Applications for 2018 will become available in November 2017. Please email carsonstudentlife@ucsc.edu with any questions.